Somebody please pinch me.
MAD MEN. From Banana Republic?
Yes, please.
I'm a huge fan of BR anyway - a lot of my closet is filled with their stuff.
And I know we have all been obsessed with the fashion featured on Mad Men.
A perfect marriage, in my opinion.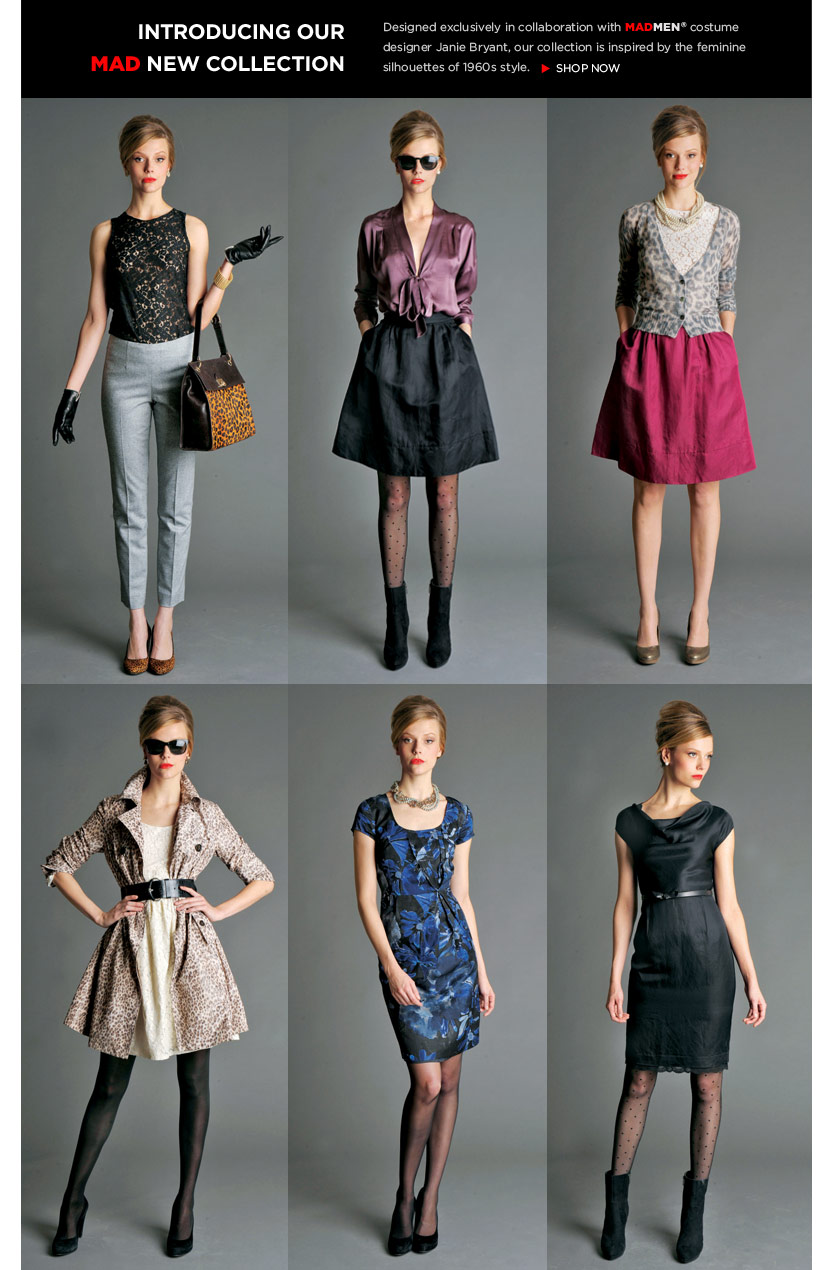 (I do wish, like
Fantabulously Frugal
, that they would have used a fuller-figured model for some of the very 'Joan' pieces that were obviously built for curves.)
While I love what the BR designers put together - I tried my hand at a few other combinations I'd love to try, via Polyvore.
So, are you gaga over Mad Men fashion like me? What do you
have to have
from the new collection?